Embarking on a journey to study in Italy is an exciting endeavor, but it comes with certain administrative responsibilities, especially when it comes to the Italian visa requirements. Depending on your nationality, country of residence, and the duration of your intended stay, you may need to navigate a maze of visa regulations.
In this comprehensive guide, we'll walk you through the Italian visa requirements for your studies in Italy and provide valuable insights to help you prepare for your educational adventure.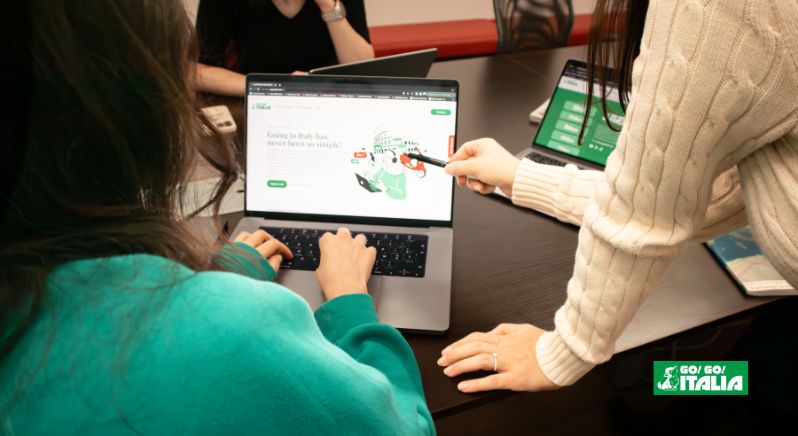 Non-EU citizens: stays of less than 90 days
If you're a non-European Union (EU) citizen planning to study in Italy for less than 90 days, your visa requirements will depend on your nationality. Some non-EU citizens might require a Schengen visa while others are exempted from applying for a short term visa and starting from 2025 will need an ETIAS authorization. To determine which one applies to you, visit the Ministry of Foreign Affairs and International Cooperation's official website.
Schengen visa
The Schengen visa is a short-stay visa that permits travelers to visit and move freely within the Schengen Area—a group of European countries that have abolished border controls among themselves. To apply for a Schengen visa with the purpose of studying Italian in Italy, you will need to be enrolled in a language school or university program. The visa costs 80 euro (it might vary depending on the scope) and typically takes about 15 days to process. For more detailed information on the Schengen visa, contact us.
ETIAS (European travel information and authorization system)
Currently, citizens from 60 non-EU countries enjoy visa-free short stays in the Schengen Area, allowing them to visit for up to 90 days within a 180-day period. You can access the list of these countries on the Italian Ministry's website.
Commencing in 2025, a new system named ETIAS (European Travel Information and Authorization System) will be introduced for citizens of these same 60 non-EU countries who currently don't require a visa for short visits to the Schengen Area. To secure ETIAS authorization, a simple online application, accompanied by a 7-euro fee, will be required. This authorization will remain valid for three years or until your passport expires.
Non-EU citizens: stays of more than 90 days
If your study plans in Italy exceed 90 days, you must obtain a student entry visa, specifically the National type D visa, before your arrival. This Italian visa also allows you to work part-time for a maximum of 20 hours per week while studying. Please note that the processing time for this visa can vary, ranging from several weeks to as long as three months. We strongly recommend initiating the visa application process well in advance to avoid any delays. You can find comprehensive steps for securing your student visa in our dedicated article.
Additionally, once you arrive in Italy, you'll need to obtain a Permesso di Soggiorno (Residency Permit) within eight working days. This permit is essential for legalizing your stay and ensuring compliance with Italian immigration regulations.
EU citizens: simplified requirements
EU citizens enjoy a simplified process when it comes to studying in Italy. Regardless of the length of the chosen course, EU citizens do not need an Italian visa to study in Italy. Instead, you should register your residency at the nearest ward office if you plan to study for longer than 90 days.
Furthermore, EU citizens have the privilege of accessing the Italian National Health Service. To benefit from this healthcare service, you'll need a European Health Insurance Card (EHIC) or a Provisional Replacement Certificate (PRC). Both can be obtained from the health authorities in your home country.
It's worth noting that even though EU citizens are exempt from student visa, it's essential to carefully review the specific requirements and procedures for studying in Italy as an EU citizen, as they may vary based on individual circumstances.
Italy's diverse visa requirements cater to the needs of students from various backgrounds and nationalities. Whether you're a non-EU citizen planning a short stay or a long-term commitment, or an EU citizen enjoying simplified procedures, it's crucial to stay informed and adhere to the necessary Italian visa's regulations to ensure a smooth transition into your academic life.
Do you need help navigating Italian visa options? Contact us, we are here to make things easier for you.